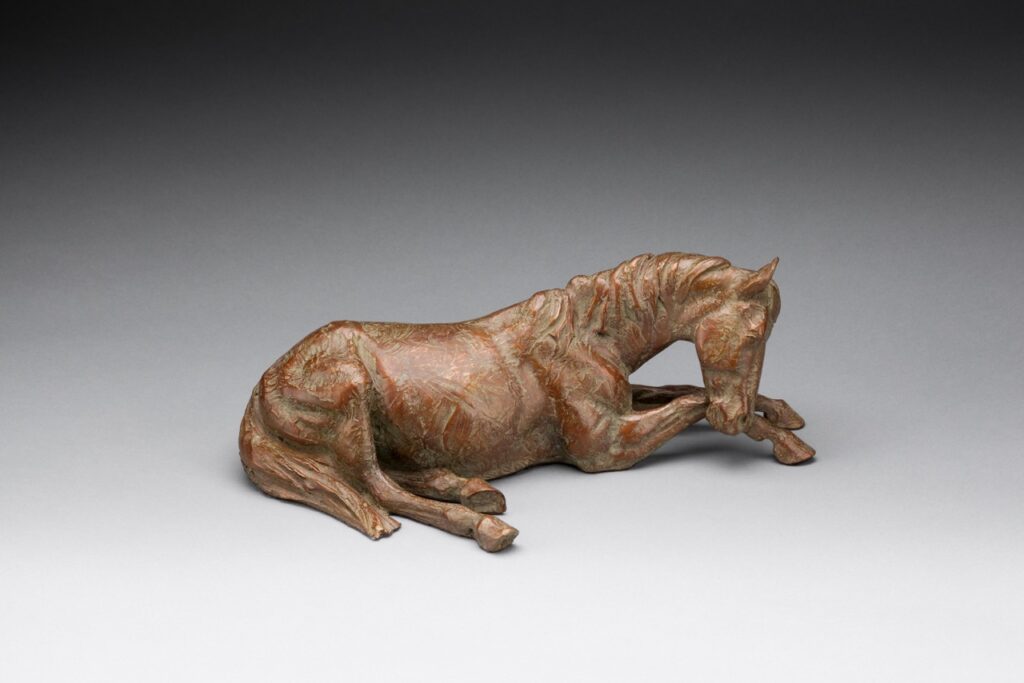 ---
4 ½" x 12″ x 6 ½"
No Base
Limited Edition of 20
$1,600.00
Horses have been a part of my life for as long as I can remember. They are very special animals, and there is just nothing like being around them, working with them and having them as partners on the many adventures of life. It is so much fun, and very instructive, to watch their mannerisms, the way they interact with each other and the gestures that they strike.
I like to try to capture a moment in time and give an insight into the horse and their ways. The littlest thing brings pleasure to them and to the viewer as they go about just being themselves.
I love the simple gesture in this piece. Horses will only lie down when they feel safe. This mare has decided its time to take a break in her day. I don't often do mares, as ranch horses are predominantly geldings. But here with this mare's soft eye and pretty head, this gentle gesture seemed appropriate. Just being present with this piece and the gesture. brings pleasure. As she enjoys her moment in the sun, she quietly reaches over her leg to take care of a little itch, Scratchin' Her Nose.