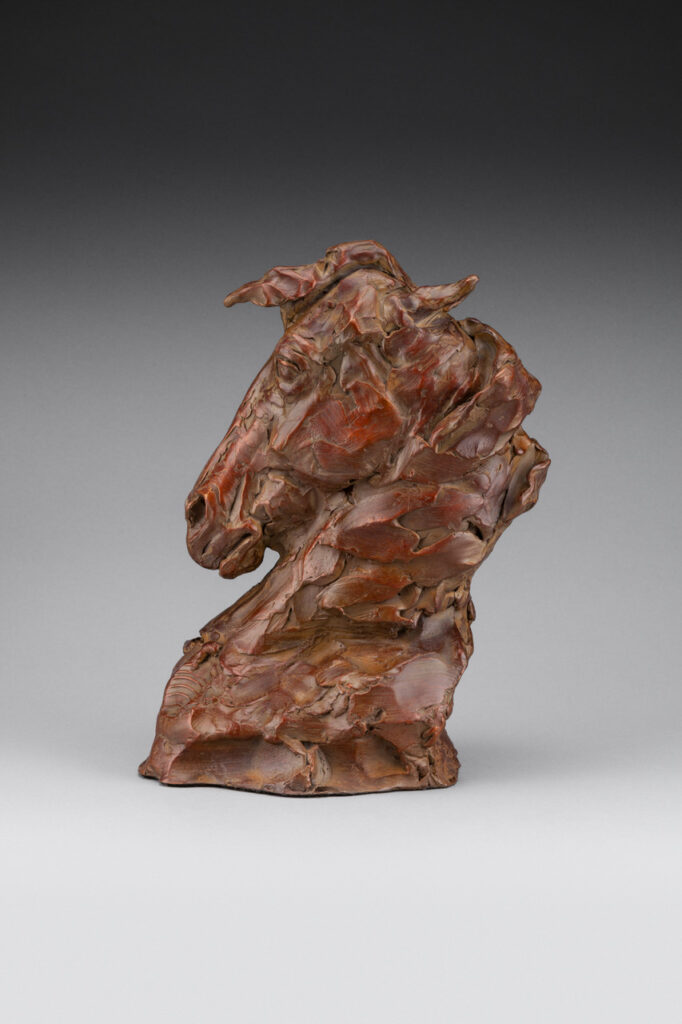 ---
Winner
2018 Sonaran Art League
Small Works Show
1st Place Sculpture
10 ½" x 7 ½" x 5 ½"
Limited Edition of 9 Bronze
$1,700.00
Let Curt Tell You About It!
The mustangs of the West are an icon. The mustangs truly represent freedom, power and beauty. The landscape of the West leaves its mark on these wild horses. They are highly intelligent. They live through all kinds of weather. They out run or out think predators. And most importantly, carried on their back those responsible for the opening of this great land. This sculpture is a tribute to these wonderful animals.
The looseness of this piece gives it so much life and gesture. The expression on the mustang is one of strength and confidence. Notice his intelligence, the toughness and the fire of life in him. The textures push the light around the piece giving it movement. At every angle, you can see this horse was "Carved in the West".